Itzel Valdez '23 is this year's Intern for the Patricelli Center for Social Entrepreneurship. She will support PCSE classes, grants, and other programs, and will provide peer mentorship to fellow student entrepreneurs and changemakers. Welcome, Itzel!
Q: Tell us about yourself.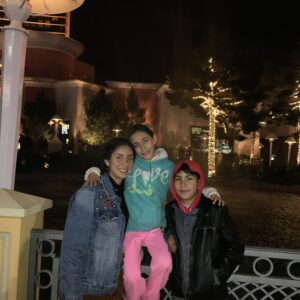 Hello! My name is Itzel Valdez, and I am a junior at Wesleyan University. I am beyond excited to join the Patricelli Center for Social Entrepreneurship community as an intern this Fall. I come from Los Angeles, California. I am double majoring in Economics and Education Studies with a minor in East Asian Studies. I love learning new languages and am currently in my third year of Mandarin! If I were to ask my friends to describe me using three words, they would say I'm open-minded, caring, and adventurous. Being the oldest of three, I have also learned to be a positive role model and mentor for my younger siblings, qualities that translate to my everyday life. I enjoy seeing others succeed and can't wait to see what the semester has in store for us!
Q: What do you love most about the Patricelli Center?
My first semester at Wesleyan University, I took a course titled "Startup Incubator: The Art and Science of Launching Your Idea". Throughout the course, I developed a prototype of a fitness center focused on community, affordability, and accessibility to fitness for underrepresented communities. In the class, I had the opportunity to interact with numerous Patricelli Center faculty, students, alumni, and community partners. The support, network, and empowerment that the PCSE offers make me so passionate about contributing to its mission.
Q: Do you have any goals for this intern position?
As the Patricelli Center for Social Entrepreneurship Intern, I hope to accomplish three main goals. My first goal is to connect and grow the entrepreneur community at Wesleyan and be part of the PCSE support system. My second goal is to be a motivating and effective mentor for all students on campus. My third goal is to learn as much as possible from the Wesleyan community and give back in any way I can. I am always in awe of Wesleyan students; people on this campus are hard working, innovative, creative, and passionate. It will be an honor to interact with such amazing people.
Q: What are your hobbies outside of the classroom?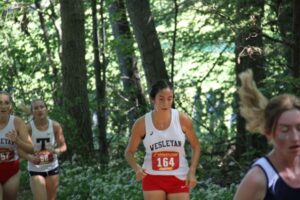 Outside of the classroom I would consider myself a very active person. I love spending time in nature and doing all sorts of physical activity. Being part of the Women's Cross Country and Track & Field teams has uncovered a passion for running that I didn't know I had. I am also a strong believer and advocate for mental health. A few of my self-care hobbies include meditating, yoga, face mask[ing], sleeping in, and spending quality time with friends!
Q: Do you have an inspiring quote that motivates you?
One of my all time favorite quotes is by Michelle Obama. "Don't ever underestimate the importance you can have, because history has shown us that courage can be contagious, and hope can take on a life of its own." – Michelle Obama