Rina Kremer '15 was selected to receive an Enrichment Grant from the Patricelli Center for Social Entrepreneurship. The grant contributed to her trip to Japan, where she researched natural, self-sustaining landscapes as preparation for her thesis: a permaculture design for the Cross Street Dance Studios at Wesleyan. You can read Rina's story below, and visit the PCSE website to learn more about our grant programs.
**************************************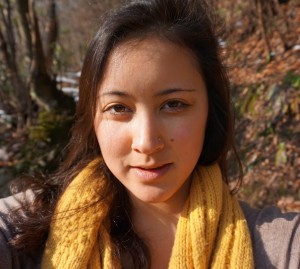 In the spring semester of my junior year, I was asked by one of my colleges to write up a brief summary of what my capstone/senior essay/thesis would be about. The point was not a grade, but to get us thinking before the summer came, just in case that got us motivated to do some preliminary work. I had always been a bit confused as to what a double major in East Asian Studies (religion and philosophy concentration) and Environmental Studies (public policy) would culminate into as a senior something (project, etc.), but as you are always told, to just study what you want to, I left that up in the air for later-me to worry about.
By the time junior spring came along, I had joined/run several campus groups, worked at and around Wesleyan, gone abroad to Japan, taken a plethora of courses in and out my two majors, and, through these things, figured out what work I was most suited for. More importantly, though, and more immediate, was my thesis. As fun as "just thinking" or the "what-ifs" are, I didn't want that to be the culmination of my four years of life here, nor what I was to devote most of my academic career to during my senior year. That is, a bound, eighty-dollar thesis sitting on a shelf for x amount of years in Special Collections isn't how I imagined my Wesleyan life conclude. I wanted it to be something more useful, more practical.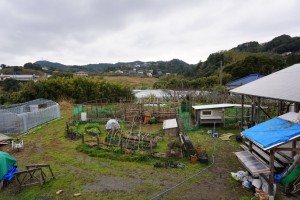 By the generous support of The College of East Asian Studies, the College of the Environment, and, of course, the Patricelli Center for Social Entrepreneurship, I was able to take a thesis fieldwork trip to Japan. At three in the morning on the 26th, I was airport-bound to start the two-week journey.
My thesis, consisting of three sections — written, photo, and landscape design — ultimately boils down to a "Japanese-influenced" sustainable re-landscaping project of the Cross Street Dance Studio grounds, a fusion of one of my student groups, WILD Wes, and the two majors themselves. (Why the quotations are there the written portion will hopefully explain, since it's somewhat complicated).
Most materials that I was able to gather here in the States were dated, Western-POVs that were centered around the types of landscapes most associated with Japan, which are shrine and temple gardens, or what I was ultimately not trying to draw from. What I am interested in is the natural, self-sustaining landscape, not the demonstration of man's dominion over nature to make it "ordered" and "beautiful" (and also requiring too much human labor), as most of these landscapes in the publications do.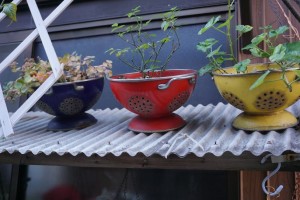 What I spent my time on in Japan, then, was visiting locations both inside and outside of major cities, to cover the most rural to the most population-dense (since the intersection of "man" and "nature" is an important component, especially to my site in particular). I started in Tokyo, then was off to a house tucked into the hills without an address, the Internet-less, hundred year-old house of my grandparents in the mountains, and a national park outside of Kyoto – among others. Having a first-hand account of a wide array of landscapes was important for me to create something out of it accurately — or as accurately as possible from my position — with shrine and temple visits included.
Though permaculture — or sustainable landscaping — is a constantly changing, ever-morphing existence, I have started to pull together the information and images from this trip abroad and will display it come April when my plans are complete and images printed. Though on my way out now and ready for the real world, I can't wait to come back to visit this site down the road, and see what it has become. Again, a huge thanks to the COE, CEAS, and the PCSE for this incredible opportunity; I hope the site will be something you'll be proud of, too.