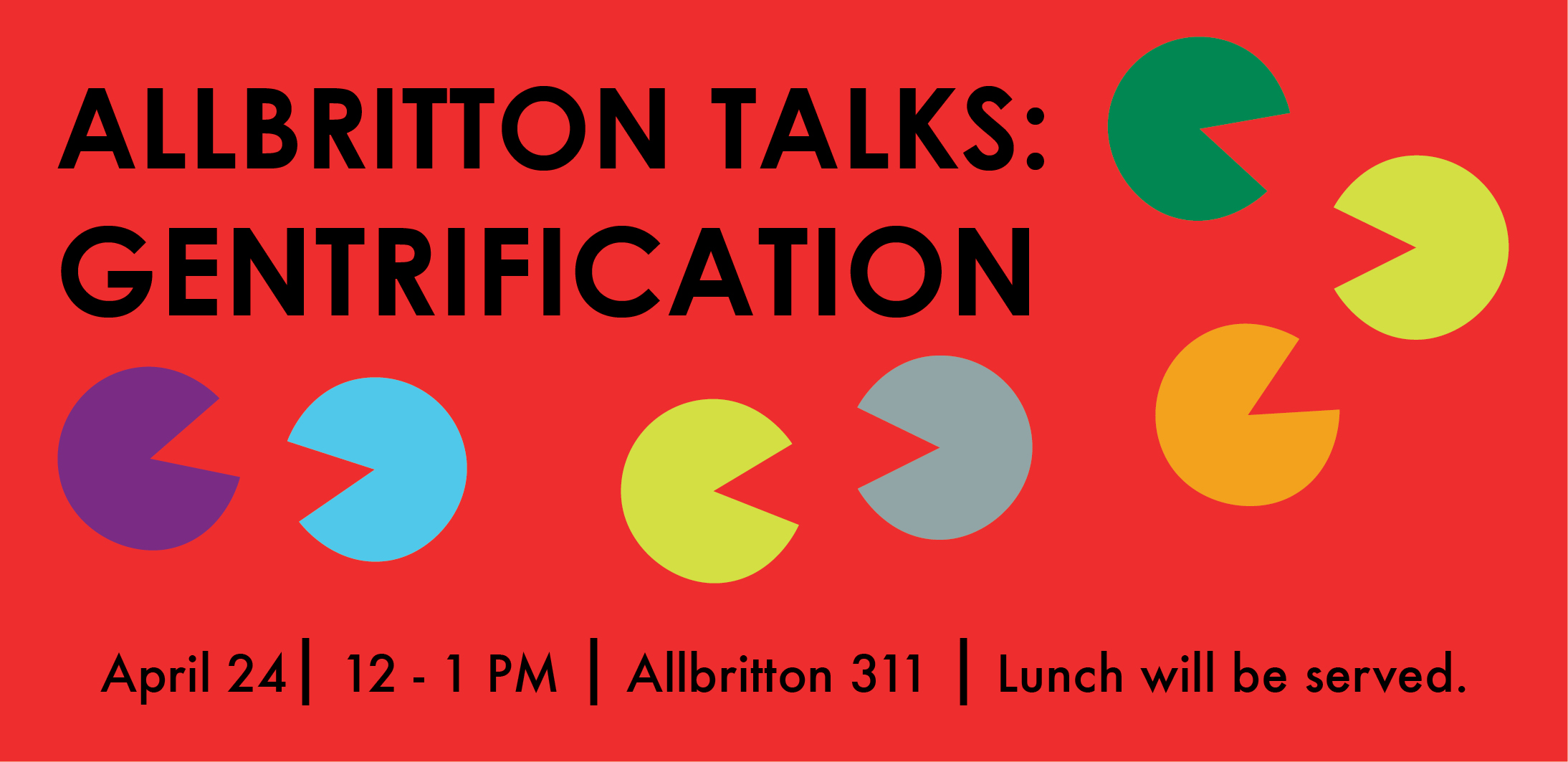 What do we mean when we talk about gentrification? Look closely at the history of any urban area and one is bound to find some demographic flux, yet there are elements of neighborhood change that are particularly problematic or harmful, namely the displacement of lower-income residents. Alongside the severe social costs, however, there may also be benefits to an influx of wealth.
Join us for an open discussion on the causes and effects of gentrification, as well as possible solutions: how can we, as citizens, neighbors, and consumers, ensure affordable housing and an equitable urban future?
Some articles to get you thinking:
"The 'G' Word: A Special Series on Gentrification" in Governing
"The Gentrification Effect" by Thomas B. Edsall
"Argument Over a Brownstone Neighborhood" by Constance Rosenblum (and Spike Lee's response)
"Is Gentrification All Bad?" by Justin Davidson
"Gentrification's Racial Arbitrage" by Peter Frase
"Trickle-down Gentrification" by Karen Narefsky
"Liberalism and Gentrification" by Gavin Mueller
"9 Ways Privileged People Can Reduce the Negative Impacts of Gentrification" by Katie Kreitler
The Settlers of Brooklyn
This series is sponsored by the Allbritton Center for the Study of Public Life. Please send topic suggestions to scapron@wesleyan.edu.