The third and final panel discussion in the "Drugs, Harm and the Campus" series: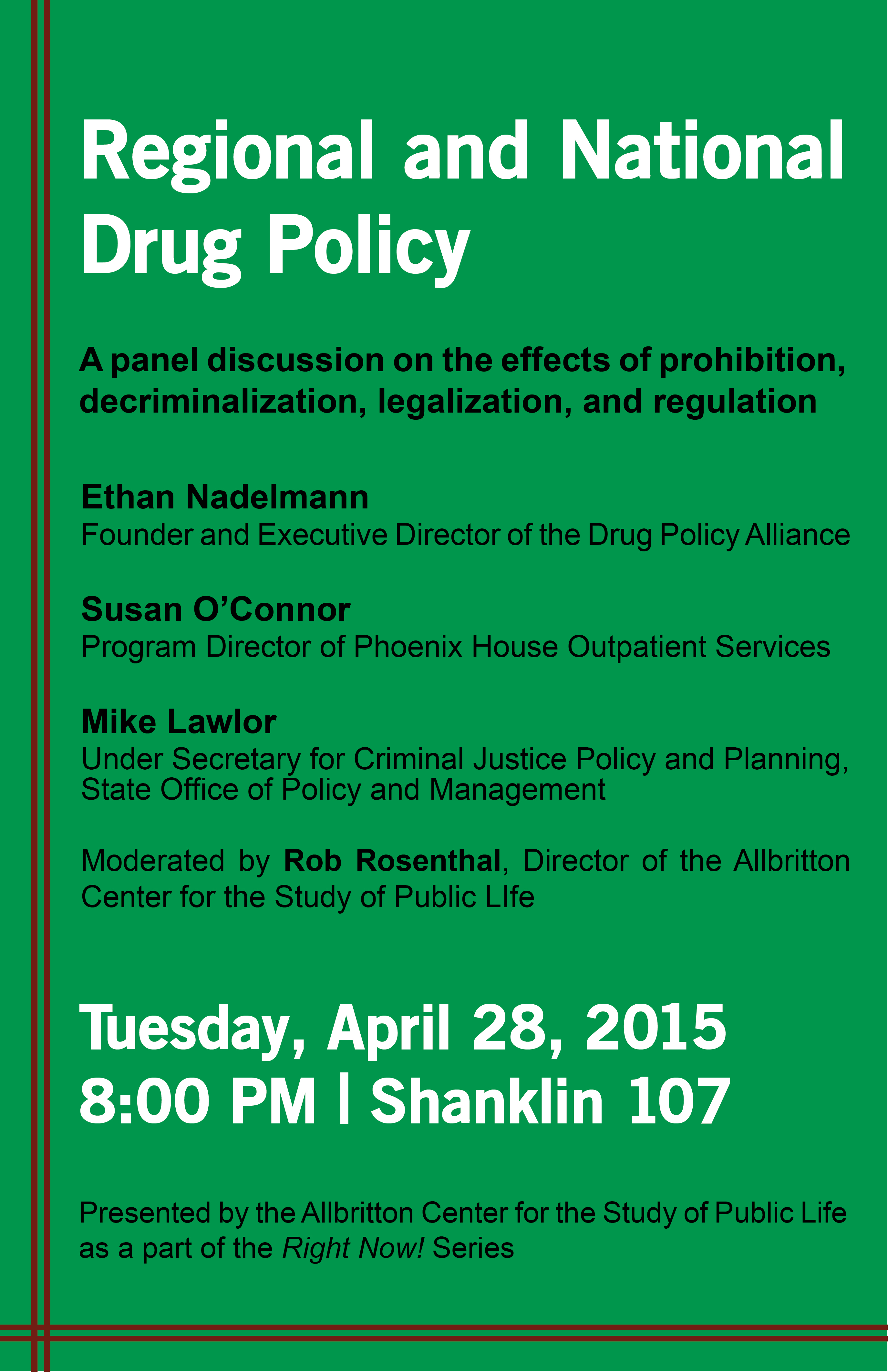 About the panelists:
Ethan Nadelmann is the founder and executive director of the Drug Policy Alliance, the leading organization in the United States that promotes alternatives to the war on drugs.  Nadelmann is widely regarded as the outstanding proponent of drug policy reform both in the United States and abroad.
Susan O'Connor is the Program Director of Phoenix House Outpatient Services in Springfield, MA, a nonprofit drug and alcohol rehabilitation organization.  O'Connor is the author of a recent piece on Wesleyan titled "Missing the Point with Molly."
Mike Lawlor, Under Secretary for Criminal Justice Policy and Planning, is among the most influential members of Governor Malloy's staff in regard to drug policies in Connecticut.
All students, faculty, staff, and community members are welcome. Questions for panelists may be submitted at each event or in advance to scapron@wesleyan.edu or @wes_engage.