March, 6th through March 12th, 2016- Doddridge County, West Virginia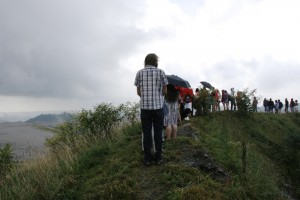 Since 2009, the Student Training for Environmental Protection (STEP) has offered students and young people exciting, fun, and important training opportunities. In 2016, for the first time ever, we're taking STEP to central Appalachia for Spring Break! Wesleyan students interested in this opportunity should email Jennifer Roach, the Civic Engagement Fellow so we can coordinate travel together as a Wesleyan cohort. 
With a focus on issues surrounding the destructive environmental and social effects of mountaintop removal and fracking, STEP in Appalachia  will provide students and young people the skills they need to become effective environmental advocates and organizers. It is an intensive course focused on environmental justice and anti-oppression, facilitated by a diverse crew of some of the best youth organizers in the U.S and Puerto Rico.  Throughout the week, participants learn how to create (or strengthen) successful and diverse groups that will be able to run effective environmental campaigns on their campuses or in their communities.
STEP strives to create a safe and inclusive space for participants from any and all backgrounds, races, sexual orientations, gender identities, and (dis)abilities and we strongly encourage people from historically marginalized identity groups (i.e. people of color, LGBTQIA+) to attend.
The program is appropriate for people with no organizing experience as well as folks that are looking to build upon existing skills. Participants are  surrounded by a wide array of people from across the country while learning how to organize in an inclusive manner.
Some workshops include: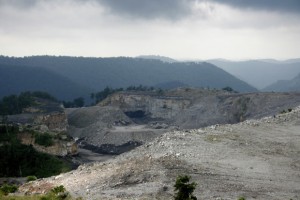 Organizing Skills
Recruiting, Leadership Development, Coalition Building, Campaign Planning, Event Planning, Facilitation
Communication Skills
Public Speaking, How to Get Media Attention, Message Development, Lobbying
Anti-Oppression
Dismantling Racism, Undoing Patriarchy, How To Be An Ally
STEP in Appalachia will bring together coal and gas field residents, college students, environmentalists, and other concerned folks. You don't have to be an expert about coal mining or fracking or Appalachia—our program will teach you the intricacies of resource extraction and you will leave with a better understanding of why Appalachia is America's resource colony. At STEP in Appalachia participants will:
Learn about the destructive effects of the dirty life-cycles of coal and fracking;
See the horror of mountaintop removal and fracking up close;
Stand in solidarity with communities in central Appalachia facing ongoing destruction and perform service projects to help those communities;
Connect with fellow young people and build community to create power and sustain involvement for the long-term;
Strengthen  bonds between student organizers while being trained and empowered with the skills needed to be part of the movement that solves climate change, environmental injustice, and economic failure;
Understand the magnitude of both the challenges and opportunities presented by the climate crisis and explore the capacities to create transformative change;
Enjoy activities such as workshops, speakers, hiking, music, poetry and more; and
Experience a memorable, week-long, once-in-a-lifetime opportunity!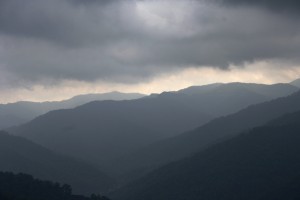 The event will be held at the beautiful Doddridge County Park surrounded by a winding creek and the bucolic rolling hills of West Virginia. The lodge is modern and comfortable with easy to access from Interstates 77 and 79. There are bunk beds and hot showers as well as plenty of space for camping.
The registration fee covers lodging, vegetarian and vegan meals, and all activities for the week. Transportation to and from the program site, and to off-site activities during the week, is not covered. Participants will need to arrange their own transportation, although carpooling will be available and facilitated. This is a drug- and alcohol-free event. Wesleyan students interested in attending should email Jennifer Roach, the Civic Engagement Fellow in addition to registering online. 
If you have questions please contact Colin Bennett, STEP Director, with the subject 'STEP in Appalachia'.