The Patricelli Center for Social Entrepreneurship is pleased to announce the finalists for the 2016 PCSE Seed Grant Competition.
These $5,000 awards are intended to fund the launch or early stage growth of a Wesleyan-connected social enterprise, project, program, or venture. Past grantees used this seed funding to build an online employment platform in Africa, reduce bottled-water consumption on college campuses, bridge the digital divide in the Philippines, connect collegiate environmentalists, reimagine women's reproductive healthcare, normalize consent, and more. All have reported on their progress here.
This year's finalists will pitch their projects at a public event on Friday, February 26, 12-1 p.m., in Wesleyan's Beckham Hall. Lunch will be served. All members of the greater Wesleyan community are invited to attend (RSVP here), and the event will be webcast here for those who are unable to make it in person.
The 2016 PCSE Seed Grant finalists are:
Give Education (Hannah Brigham '17)
Not every child is lucky enough to have the opportunity to learn, but we can change that.
Many children in Cambodia are forced to drop out of school in order to support their families. But if a sponsor were found to match the income that the child would be able to learn, they would be able to remain in school. All it takes is $25 a month to change child's life.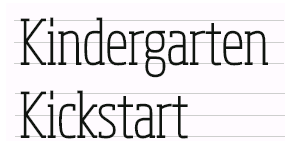 Kindergarten Kickstart (Stephanie Blumenstock '16, Meg Narwold '16, Natalie May '18, and Anna Shusterman)
A joyful, nurturing foundation for school and an innovative research-to-practice bridge.
Kindergarten Kickstart is an innovative research-based, summer pre-K program for children in Middletown, CT who could benefit from extra preschool experience before beginning kindergarten. Through a partnership between university-based research labs, Middletown Public Schools, and local community organizations, Kickstart aims to bridge the research-to-practice gap and improve participants' school readiness skills through a short-term, high-impact, low-cost preschool program.
Pertiwi Initiative (Eki Ramadhan '16, Josephine Ho '16, Aqila Putri '18, Denisa Arsyah, and Mayvita Dewi)
Decentralized Waste Bank for Women in Insular Communities
Pertiwi Initiative strives to address a waste issue in the marine environment of Kepulauan Seribu in Indonesia by utilizing an environmentally and financially sustainable model of decentralized waste bank. This model will allow participants to manage solid waste more efficiently while receiving economic benefits. The Initiative also works to empower women by expanding the access to opportunities that allow them to have more active roles in the community and economy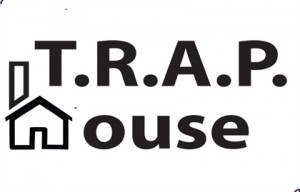 TRAP House (Bashaun Brown, Sara Eismont '18, Irvine Peck's-Agaya '18, and Gabe Weinreb '18)
Transforming, Reinventing, And Prospering
TRAP House is a startup incubator that operates in neighborhoods with high rates of drug activity.  TRAP stands for Transforming, Reinventing, And Prospering.  Recognizing that hustlers are entrepreneurs starved of opportunity, we will help them recognize their talents, identify their passions, and launch micro-ventures in the formal market.  We will provide the financing, technical assistance, and network that our clients need to succeed.
Walking Elephants Home (Becca Winkler '16)
Working with communities to improve the lives of elephants and mahouts in the tourism industry
The Mahouts Elephant Foundation (MEF) is a non-profit that supports elephants and their Karen mahouts (owners) in Thailand. The goal of Walking Elephants Home is to collaborate with indigenous people and prove that alternative forms of ethical tourism are possible through a business model that allows mahouts who free their elephants to earn a better income through sustainable ecotourism. Returning elephants to their natural habitat not only drastically improves their well-being but also enhances biodiversity and prevents further deforestation.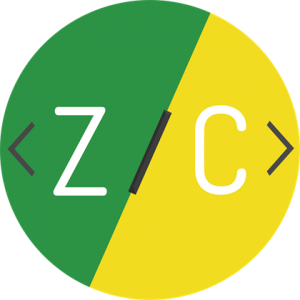 < Zim / Code > (Alvin Chitena '19)
Bringing programming to the forefront of youth education and empowerment in Zimbabwe.
The aim of Zim Code is to provide disadvantaged Zimbabwean youths free access to the resources they need to learn how to program and apply their newly learned skills in their communities. Through this project, they will learn the fundamentals of programming and use code to come up with solutions to socio-economic problems that Zimbabwe faces.
The PCSE is grateful to the panel of alumni, faculty, and student judges and others who are giving their time and expertise to mentor and support Wesleyan entrepreneurs. After reading a stack of Seed Grant applications, one judge wrote "I feel inspired about the future." It is our hope that through this grant and our other programs, we can prepare our students to create real and lasting change.
For questions about the Seed Grant Competition or the Patricelli Center, contact PCSE Director Makaela Kingsley '98.