There are many upcoming deadlines for service opportunities! Peruse the list below to find a program that is a good fit for you.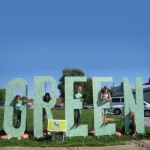 Green Corps 
Green Corps is looking for college graduates who are ready to take on the biggest environmental challenges of our day. We need more organizers – people who understand the power of public support and know how to mobilize it.
Apply by February 7 
Food Corps
Have you been looking for ways to put your energy towards something meaningful? To address your community's health in concrete ways? To address issues of food justice by getting your hands dirty? You would be joining three current Wesleyan service members, Ruthie Lazenby '10 serving her second year in Woodbridge, CT, Noa Borkan '12 in Springdale, Arkansas, and Stephanie Loui '14, who is serving in O'ahu, Hawai'i. 
Apply by March 31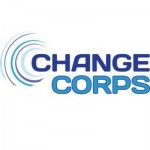 Change Corps
Change Corps is a paid, one-year, full-immersion training program in grassroots organizing. When Change Corps organizers complete their training, they'll know how to organize people to get change unstuck on the issues they're passionate about and will have an opportunity to become part of a wave of new organizers who will keep pushing and prodding our country forward for years to come.
Apply by January 24
Venture for America 
Venture for America is a two-year fellowship program for enterprising recent college grads to launch their careers as entrepreneurs. After five weeks of training, VFA Fellows spend two years as full-time, salaried employees at startups in emerging U.S. cities, getting hands-on experience and learning how to build businesses.
Apply by February 1
The Ambassador Corps program is the leading social enterprise internship program. A select group of the top undergraduate university students from across the US are chosen to do an 8 to 10 week international summer internships with a social enterprise. The program is an entry point to a purpose-driven international career where participants receive tangible work experience with a social enterprise.
Apply by March 31
Global Impact Corps
Join Unite For Sight's Global Impact Corps for a hands-on, immersive and unique global health experience. A transformative volunteer abroad experience for students and professionals, Unite For Sight is renowned as the highest quality global health immersion and volunteer abroad program worldwide. Unite For Sight prides itself on offering the best global health experience for our volunteers, coupled with the highest quality healthcare delivery programs with our local doctor partners. 
Application deadlines vary for short and long-term trips.