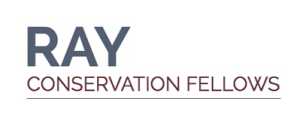 Top U.S. environmental organizations nurture diversity and leadership, offering new fellowships for recent graduates aimed at fostering conservation leaders
Greenbelt, MD—Beginning on February 1, 2016, the Roger Arliner Young (RAY) Marine Conservation Diversity Fellowship Program, named in honor of a pioneering African-American female marine biologist, will accept applications from recent college graduates. The goal is to equip recent graduates from diverse backgrounds with tools and support systems to develop leadership skills in the field of conservation. 
The program to offer year-long paid fellowships is a partnership between Ocean Conservancy, Environmental Defense Fund (EDF), Natural Resources Defense Council (NRDC), Rare, Greenpeace, Oceana, and Environmental Leadership Program (ELP).
"Despite increasing racial diversity in the United States, the racial composition in environmental organizations and agencies has not broken the 12 to 16 percent 'green ceiling' that has been in place for decades," said Dr. Dorceta Taylor, author of the Green 2.0 report, The State of Diversity in Environmental Organizations: Mainstream NGOs, Foundations & Government Agencies. The report highlights the staggering disparity in the field, noting that people of color occupy only 11.3 percent of leadership positions.
The RAY Marine Conservation Diversity Fellowship Program is a part of the response to the call for mainstream environmental organizations to address this problem. It provides an action-oriented strategy to address inequities in diversity and inclusivity within the greater conservation field by providing diverse leaders with the skills, resources and support to launch rewarding careers and break the "Green Ceiling."
Applications will be accepted from February 1st through March 31, 2016.
Fellows will be announced on 
June 15, 2016

.

"By providing leadership training and developing a pipeline for greater inclusion and possibility for career advancement, the environmental organizations sponsoring the fellowships seek to take responsibility for forging ways to broaden diversity and promote the kind of inclusive culture needed within the mainstream environmental sector," said Lylianna Allala, the program coordinator for the RAY fellowship, and Program Manager of Diversity, Equity, and Inclusion at the Environmental Leadership Program.

As inclusion and equity are foundations of this partnership, fellows will be paid and will receive health insurance, benefits and a professional development grant of $1,000. Each fellow will also receive formal mentorship and have access to a variety of professional networks.

The Roger Arliner Young Conservation Fellowship Program was created as a long-term commitment to addressing diversity and inclusion inequities within the environmental sector. The program seeks to equip the next generation of leaders with the support and resources to develop successful careers within the conservation field.