Alicia Strong was selected to receive an Enrichment Grant from the Patricelli Center for Social Entrepreneurship. With this grant, she participated in an inter-faith service trip over spring break. You can read Alicia's reflection below, read past grantee reflections here, and visit thePCSE website to learn more about all of our grant programs.
---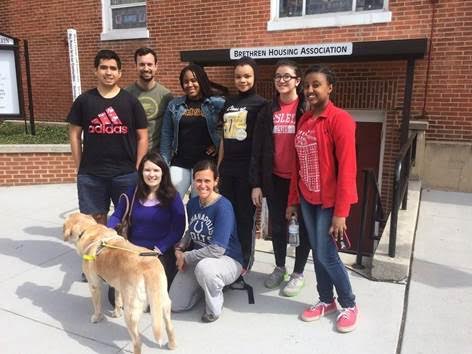 My experience on the Interfaith Service Trip was a truly enriching and fulfilling experience. I had the opportunity to travel to Pennsylvania with students from a variety of religious backgrounds in the name of service and faith.
The most eye-opening experience I had on my trip was working with refugees in an English class. The class had people from all over the world that came to America for a better life. I was surprised and touched to find how well they got along with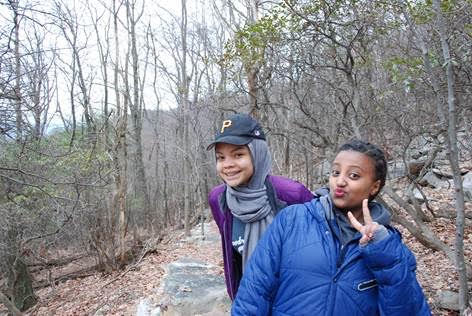 each other despite their different nationalities and languages. This group of immigrants gave me hope for the fate of America. The love and acceptance they displayed to one another was incredible. They also taught me how difficult the English language is. I commend them for taking on the challenge.
One very humbling experience was working on low-income house through the Brethren Housing Association. The organization provided homes for homeless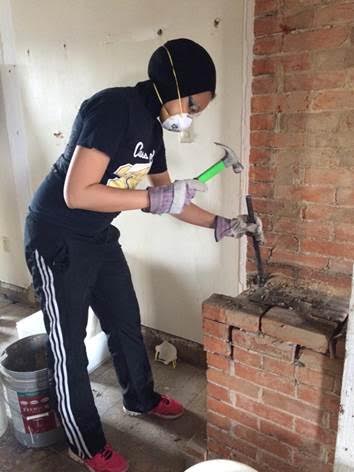 single mothers and their children. Before we began renovations, the director of the program showed us a video of some of the families they worked with. They were American families, just like mine, that ran into some very hard times. After we finished working on houses for the day, I was very proud of the results. Together we were able to deconstruct an entire Chimney and remove flooring from the entire second floor of the house. I was proud of our teamwork and grateful that I had the opportunity to give back.
The part of the trip that I will never forget is the love and compassion of my group. Everybody I worked with had such big hearts. We were always looking out for one another. The bonds I formed on this trip are lasting ones. Although we all came from different faith traditions, we were all able to unite for a common cause. I hope that we can bring our experiences back to Wesleyan and show everyone the beauty of love and community.