Three student-led programs of the Office of Community Service are accepting applications for Coordinators. This is a great opportunity for a rising sophomore, junior, or senior to take on a leadership role in a service project on campus. You can apply for any of the four positions online here. All positions are paid and are work-study eligible. 
Center for Prison Education
Their Work: Engage with incarcerated populations through a variety of activites organized and supported by the Center for Prison Education. Facilitate academic workshops that strive to provide a supportive space for ideas in prison at York Correctional Institute.Volunteer in classrooms at CJTS (Connecticut Juvenile Training School), a correctional facility for boys ages 14-17. Support the CPE through legislative research, act as writing tutors for the men in our college program, perform book requests for our students.
SHOFCO
Their Work: Shining Hope for Communities-Wesleyan is the founding chapter of Shining Hope for Communities(SHOFCO), an international non-profit organization that began at Wesleyan in 2009.  SHOFCO seeks to address gender inequality and extreme poverty in the Kibera slum of Nairobi, Kenya by linking a tuition-free school for girls (The Kibera School for Girls) with social services for all.  SHOFCO-Wesleyan works with the Wesleyan and Middletown communities to improve understanding of issues that affects people in Kibera, to raise awareness of SHOFCO's various projects in Kibera, and to fundraise in support of these projects.
WesCFPA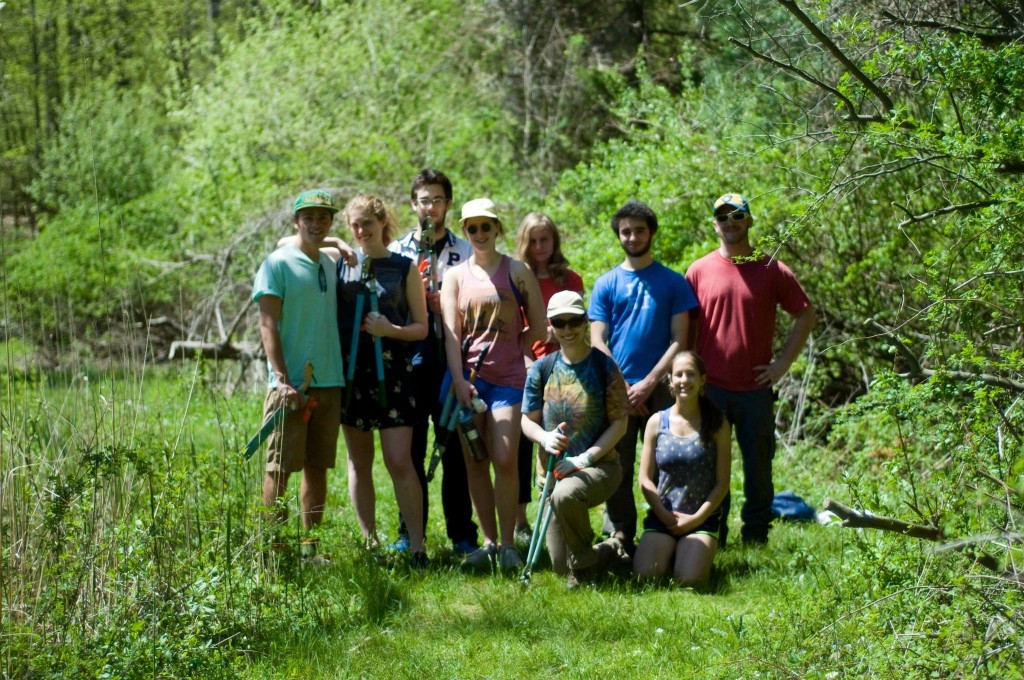 Their Work: Connecticut Forest and Parks Association (CFPA) is Connecticut's oldest conservation organization that works to preserve hiking trails, conserve land and forests, and educate the community. As a volunteer you could work to plan hikes for Wesleyan and our local community, set up events such as film screenings and lectures, create video podcasts that the CFPA will use to educate their hikers, and work on implementing an educational youth program at the CFPA headquarters located down the road from Wes! Working closely with the CFPA, students will have hands-on experiences and will work to create a strong and lasting community partnership.
What does an OCS Coordinator do?
–  Recruit and train volunteers (in collaboration with community partner, where appropriate). Include OrgSync training as part of process.
–  Maintain regular contact with community partner and student volunteers
–  Host at least one group meeting per semester
–  Trouble-shoot, advocate, support both volunteers and community partner
–  Motivate volunteers
–  Recognize and thank volunteers
–  Learn about other programs to assist students that may come into the office
–  Assist in office responsibilities (answering phones, questions from students, etc.)
–  Attend orientation and mini-retreat with OCS staff
–  Maintain regular office hours
–  Schedule vans, if needed
–  Attend staff meetings once a month and learning community, when scheduled
–  Meet formally one-on-one with OCS staff (number of meetings may vary)
–  Submit semester reports (1 page summary of program accomplishments)
–  Maintain regular presence on OrgSync
–  Update participant list on OrgSync each semester