Join the Allbritton Center for the Study of Public Life for a lunchtime talk with experts in the field of Human Rights.

Human Rights Advocacy in the Trump Era
Jamil Dakwar
Tuesday, October 29. 12.00-1.00, PAC 002. Pizza lunch will be provided.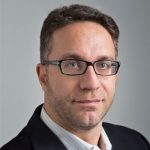 Since 2017, the Trump Administration has demonstrated utter disregard for human rights, and the international and global institutions mandated to monitor and protect them. Among other steps, the Trump administration withdrew from the UN Human Rights Council and declined to nominate U.S. representatives to serve on the UN Committee on the Elimination of Racial Discrimination and the Inter-American Commission. These actions threaten human rights at home and risk weakening international and regional human rights institutions. What does human rights advocacy look like in the Trump era? What should be done to ensure meaningful accountability for violating universal human rights?
Jamil Dakwar is the Director of the American Civil Liberties Union's Human Rights Program. Before joining the ACLU, he worked at Human Rights Watch and before moving to the United States he worked at Adalah: The Legal Center for Arab Minority Rights in Israel. He teaches human rights as adjunct professor at Hunter College, Bard College and John Jay College of Criminal Justice (CUNY).
The refugee experience
Marius Kothor
Wednesday, October 30. 12.15-1.15, PAC 002. Pizza lunch will be provided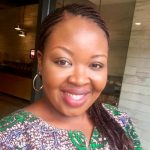 Marius Kothor will highlight her experiences growing up as a refugee in West Africa. She will examine the intricacies of the refugee resettlement process and demonstrate how the Trump administration's efforts to reduce the number of refugees resettled in the US will leave thousands of families in a state of peril.
Marius Kothor is a Ph.D. student in the Department of History at Yale, where she is researching women's political and economic contributions to Togo's independence movement, and how Togo's anti-colonial struggle informed African American discourses on African decolonization movements.
Marius's family fled political violence in Togo in the early 1990s. They lived as refugees in Benin for seven years before being resettled in upstate New York. Through her research Marius is examining how the legacies of colonialism have shaped her life and the lives of many African people today. On October 2 she published an oped in the New York Times; "Trump is trying to kill the program that saved my life."
Are Women's Rights Human Rights? Russia, Turkey, and the European Court of Human Rights.
Valerie Sperling
Thursday, October 31, 12.00-1.00, PAC 002. Pizza lunch will be provided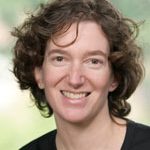 Women in Russia and Turkey face pervasive discrimination. Only a small percentage dare to challenge their mistreatment in court. Facing domestic police and judges who often refuse to recognize discrimination, some appeal to the European Court of Human Rights in Strasbourg. Russian citizens have brought tens of thousands of cases to the Court in the last 20 years, but only one Russian case had resulted in a finding of gender discrimination – and that case was brought by a man. In contrast, the Court has ruled in favor of a number of Turkish women who brought important gender discrimination cases to the Court. This talk explores the obstacles that confront those who try to use domestic and international law to fight gender discrimination in Russia and Turkey.
Valerie Sperling is Professor of Political Science at Clark University in Worcester, Mass. She is a co-author of Courting Gender Justice: Russia, Turkey, and the European Court of Human Rights (Oxford University Press, 2019), with Lisa McIntosh Sundstrom and Melike Sayoglu. She has just published Trumping Politics as Usual: Masculinity, Misogyny, and the 2016 Elections (Oxford University Press, 2020), with Robert Boatright. She is also the author of Sex, Politics, & Putin: Political Legitimacy in Russia (Oxford University Press, 2015). Her earlier work includes Altered States: The Globalization of Accountability (Cambridge University Press, 2009), and Organizing Women in Contemporary Russia (Cambridge University Press, 1999), a study of the women's movement in the early post-communist era.