Each year, the Patricelli Center for Social Entrepreneurship awards $5,000 seed grants to fund the launch or early-stage growth of a project, program, or venture. Downstream Podcasting run by Alli Fam '19 was one of this year's winners. This is their third report since receiving funding from the PCSE in March 2019.You can read their other reports here and here.

---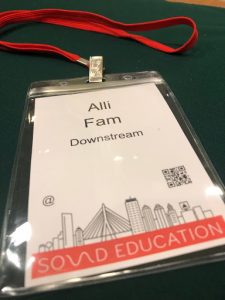 As Downstream Podcasting staff have continued to gain more professional experience in the podcasting field, the company continues to search for the most effective model for accomplishing its mission of training and highlighting the work of new underrepresented podcasters.
Downstream is proud to have given a well received workshop at the Harvard Sound Education Conference in early October. One workshop participant works in admissions at the University of Pennsylvania. He planned to use what he learned from Downstream to produce a new podcast for low income prospective students about the college, as they often do not have the opportunity to visit in person. Another student planned to use the trailer he made at the workshop for his new show. Alli also sat on a panel at the conference about Podcasting in the Classroom where she shared elements of her experience giving Downstream workshops.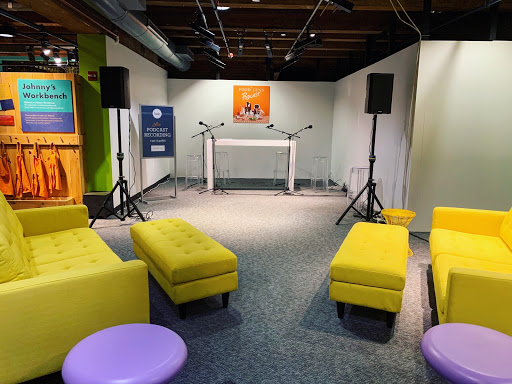 Despite the success at Harvard, the workshop front hasn't all been smooth sailing. Downstream had planned to give two workshops in New Haven in early December and partner with the local pride center there. Sadly the workshops fell through at the last minute. Smith College students expressed interest in booking a workshop, but couldn't do it until second semester when Alli will no longer be in the region. Alli is excited to move to Los Angeles for 6 months where she will be helping produce Marketplace for American Public Media.
As Alli heads to Los Angeles and Isaac stays in Boston, Downstream workshops will go on hiatus. Downstream plans to continue offering workshops when Alli moves back to New England in the summer.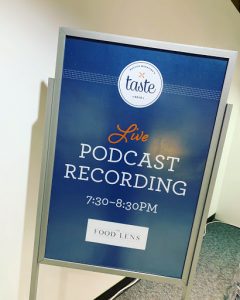 This fall, Alli has been producing the Food Lens Podcast, a Boston based show that digs into the business, passion projects and food trends shaping the New England restaurant scene. Isaac has also become involved with the Food Lens. He was hired to do live sound for an event with Boston Magazine in November. His experience running the tech for Downstream workshops made him a qualified candidate for this gig. As Alli heads to Los Angeles, Isaac will take over as producer for the Food Lens.
The Downstream Podcasting Library launched in early fall, but is still figuring out its role in the podcasting sphere. The first episode published to the Library was produced by Downstream with the help of student podcasters, Tomas Rogel, Minu Jun and Oriana Ollman. Downstream opened up the Library to the greater public as a free podcast publication resource. Downstream tried to publicize its new Library via several radio groups and social media, an effort that sadly didn't inspire any contributions. But, the effort was not wholly a failure as several folks reached out to Alli asking for advice about how to start their own shows. She was able to foster relationships with new podcasters Kieth Mascoll and Homa Sarabi and offer them podcasting advice. Downstream is still trying to find the best way to help folks publish their work and reach people who might want to use the Downstream Library.