Wesleyan students from a range of majors and interests – all with shared interests in utilizing resources in innovative ways to positively impact the greater Middletown community – applied to the Student Innovation Fund. The fund provided up to $750 for projects that prioritized:
Collaboration between student groups, faculty/staff, and/or community partners.
Investigation of the impact of our civic engagement efforts.
Sharing of ideas and learnings in civic engagement on campus and beyond.
---
Zelda Galdenzi '22 and Julia Rumberger '23 organized the Wesleyan Habitat for Humanity Candygram Fundraiser:
Habitat for Humanity is an organization centered around the mission of affordable housing for all, which they target through building homes in addition to advocacy efforts. In the age of COVID-19, we were unable to continue with our usual in person volunteering that our club was based upon. We were faced with the challenge of finding ways we could still help our community partners from afar, as well as engaging the Wesleyan community and our club members. We decided fundraising would be a great place to start, so we could still be contributing to Middlesex Habitat for Humanity and help them accomplish their goals. We thought a candygram would be a great way to not only raise money for our cause, but help spread joy around the campus in a time that it is needed more than ever.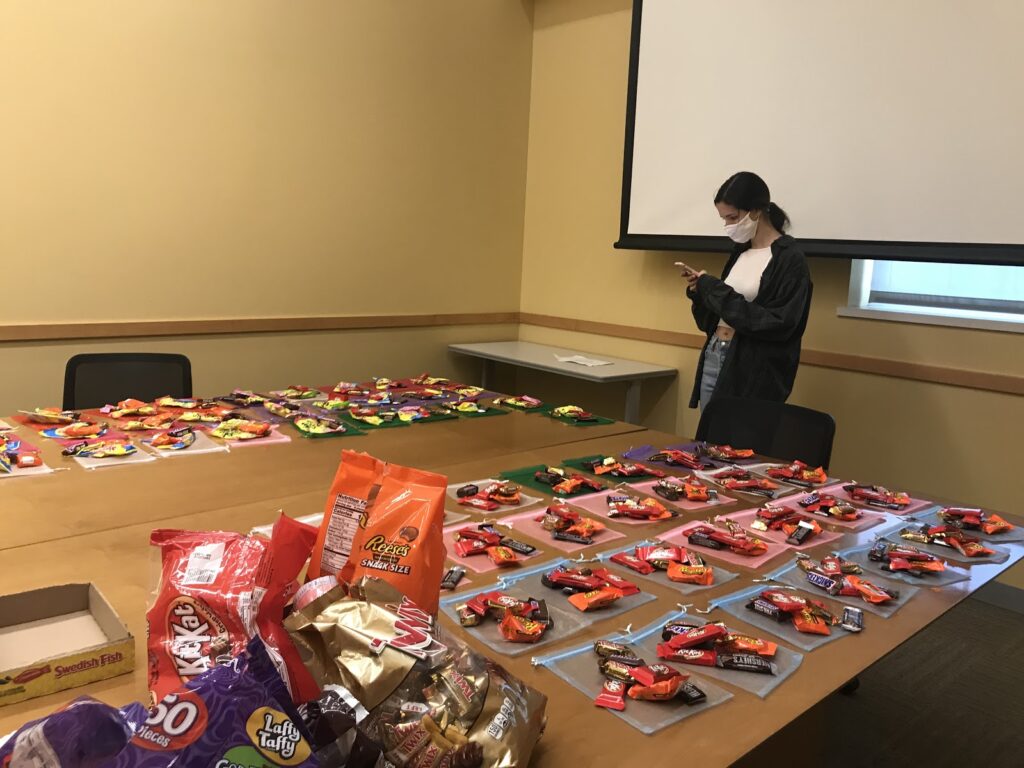 The idea of the candygram was to have people donate just $3, and then they would fill out a form with the information of who they wanted to send it to, with the option of writing a short personal note. Then, we would package the candy, attach the note to the tag, and deliver it right to their door to brighten up their day! We are happy to announce that we delivered 100 candygrams and raised $300: $150 for Middlesex Habitat for Humanity and $150 for National Asian Pacific American Women's Forum.
Our goals and plans changed as we continued to work through this. One example is how we decided to respond to current issues our country and community face at the moment, and split the money raised between the National Asian Pacific American Women's Forum (NAPAWF) in addition to Middlesex Habitat for Humanity. NAPAWF is an organization that aims to "build a movement for social, political, and structural change for Asian American and Pacific Islander (AAPI) women and girls.". We wanted to contribute to the great work this organization was doing, especially in light of the rise of anti-asian violence that has come with the pandemic, although it was always present. We were also met with many logistical challenges as we went along. How do we gain access to all the buildings? What if people don't know the address of the person they are sending it to? How are we going to deliver 100 candygrams all across campus by foot? Why is candy so expensive? How do we advertise this?
Fortunately, our time at Wesleyan and as student leaders prepared us for thinking critically and facing new challenges presented by COVID and new projects. This project has not only , but we have heard lots of positive feedback about how much joy it has spread on campus. Additionally, we were able to involve our club members and campus more and raise awareness for the causes we were fundraising for. We encourage anyone who wants to get involved in the greater Middletown community to go for it! There are so many different ways to get involved that you may not even think of, like a candygram! There are so many great organizations to get involved with, and if there's none doing what you're passionate about start one or get involved on your own. Some tips we have based on what we learned: always start early and do lots of planning. Be prepared for change and challenges. Collaborate with others and bounce ideas off one another. Always remember why you're doing what you are, and listen to your community partners and what their needs are.
Overall, with the help of JCCP and the
Innovation
Fund, we were able to have a successful semester and candygram fundraiser, and accomplished our goals of raising money for Habitat for Humanity as well as engaging the Wesleyan community in the age of COVID-19.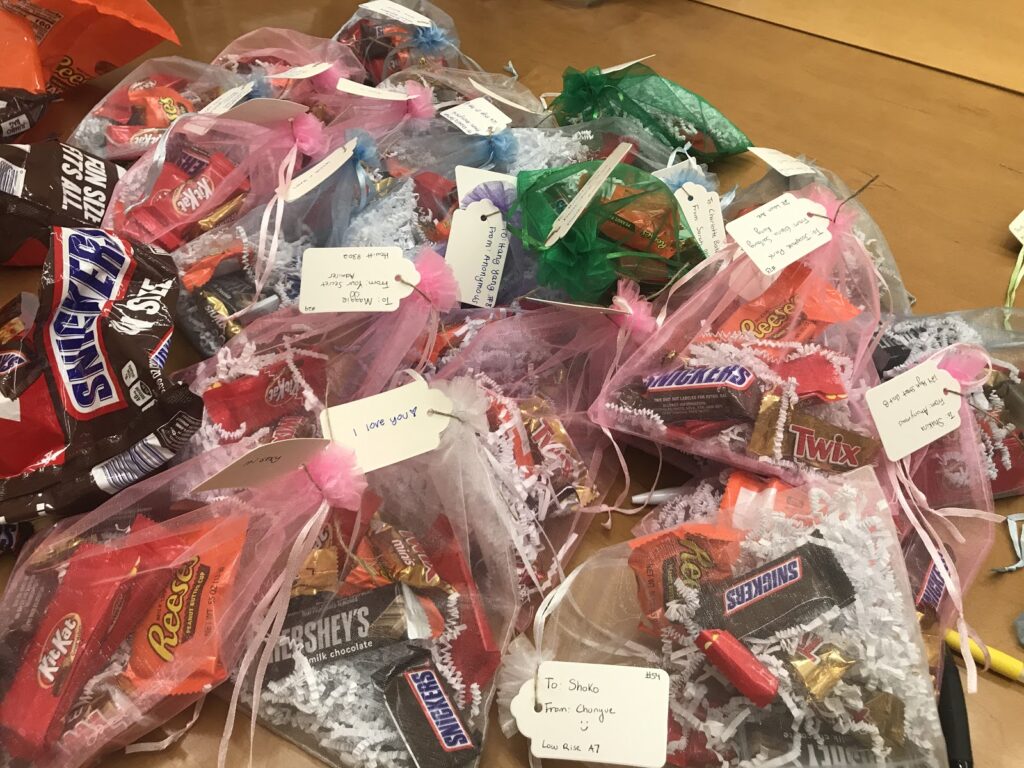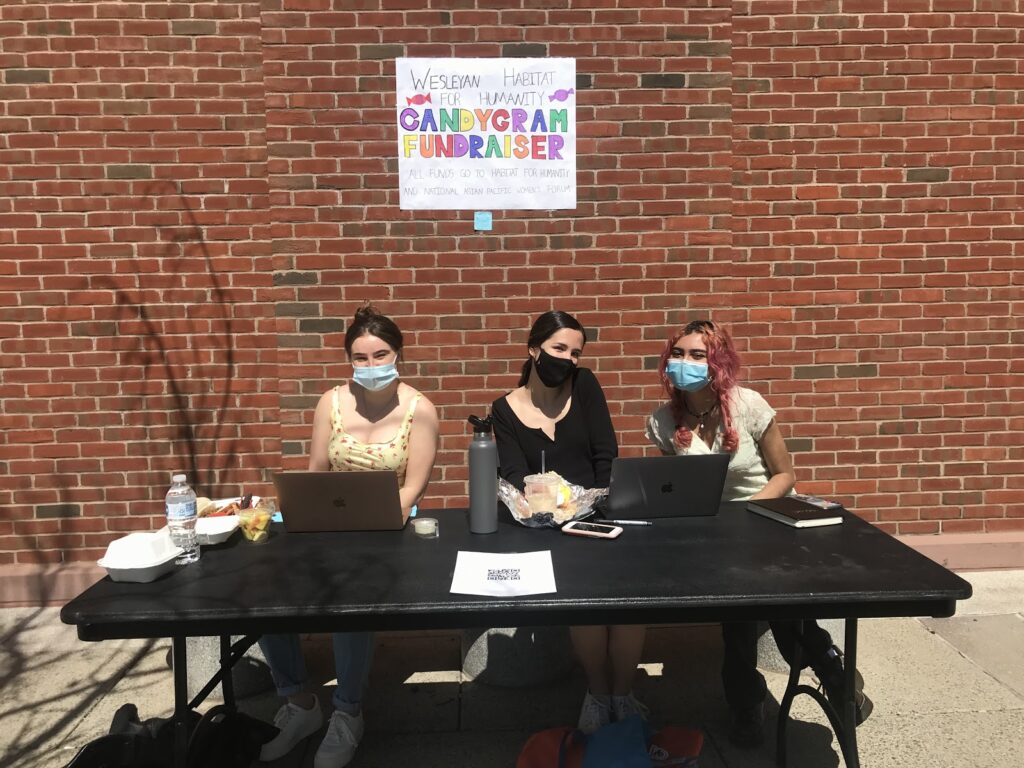 Follow Wesleyan Habitat for Humanity on Instagram: https://www.instagram.com/weshabitat/