Wesleyan students from a range of majors and interests – all with shared interests in utilizing resources in innovative ways to positively impact the greater Middletown community – applied to the Student Innovation Fund. The fund provided up to $750 for projects that prioritized:
Collaboration between student groups, faculty/staff, and/or community partners.
Investigation of the impact of our civic engagement efforts.
Sharing of ideas and learnings in civic engagement on campus and beyond.
---
Tara Nair '21 organized Creators x MMA: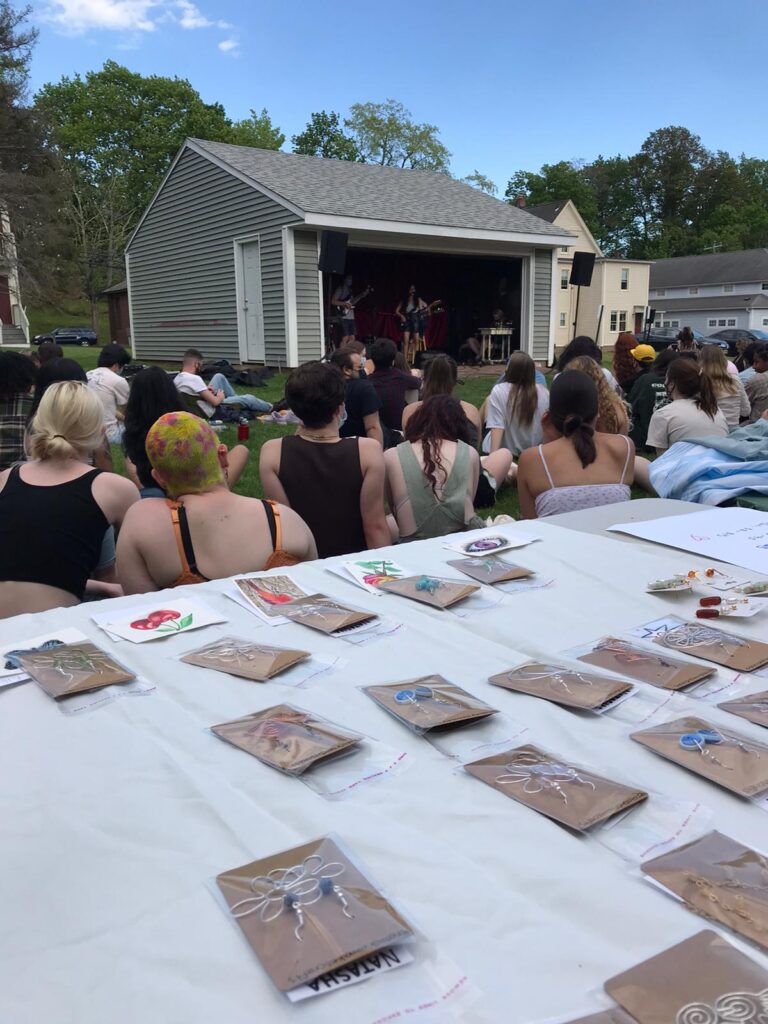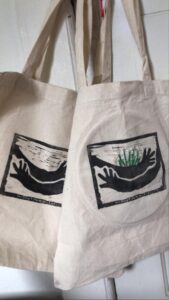 Creators x MMA is a project that was launched to increase campus involvement in Middletown Mutual Aid and their beneficiaries. A collective of 5 students designed a line of products, using funding from the JCCP Innovation Fund, to be sold virtually and through tabling around campus. There were several steps to planning Creators x MMA: applying for funding, finding creators, budgeting and allocating funds, creating products, advertising and selling. Constant communication with Middletown's North End Action Team and WesNEAT was key throughout.
The goal was to raise money for Middletown Mutual Aid in a way that also increased its visibility and involved different parts of campus, building bridges between Wesleyan and Middletown. I believe this goal was achieved. We have not finished selling and will continue to do so virtually throughout the summer, but have currently raised $1580. Social media was key in spreading the word, and instagram was used not only to feature products and creators but spread awareness of mutual aid efforts and their importance.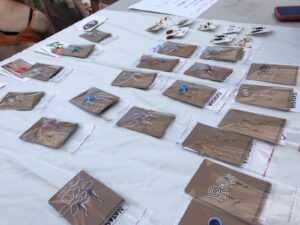 Challenges were mostly coordinating efforts virtually, and dealing with the inherent uncertainty of organizing in a pandemic. We were unsure if we could table in-person, but fairly quickly were able to get a slot at a Wesleyan community concert as vendors. Keeping everyone informed and on the same timeline was also a challenge, given that all creators are busy and had projects requiring different procedures.
Overall, I think the project was successful. I personally created a line of tote bags with a Middletown Mutual Aid design, and I hope that people wearing them around will increase visibility. I would say for those wanting to be involved in the greater Middletown community: mutual aid is an excellent way to spread your resources and re-distribute. Working on this project has reminded me of how much we owe the Middletown community, and I am grateful for the opportunity to give back.
Follow Creators x MMA on Instagram: https://www.instagram.com/creatorsxmma/