Now more than ever we see the importance of culturally relevant history education. People of all ages should have access to their communities' histories and understand how they are actors in history. In this event, community educators and leaders will be in conversation about how they have connected students and community members to their own history. Recently named the 2021 National History Teacher of the Year, New Haven teacher Nataliya Braginsky will be joined by two former students to discuss their African American and Latinx History course. Some projects they have co-created include an interactive map of New Haven's Black, Latinx, and Indigenous history, and audio walking tours of New Haven's The Hill and Dixwell neighborhoods. Jasmin Agosto of the Hartford History Center will discuss the Hartford Changemakers project alongside two community members who have been involved with their intergenerational Hartford Changemakers summer program. Join us to learn more about these history-making projects and to learn how to incorporate this type of experiential learning into your community.
Presenters: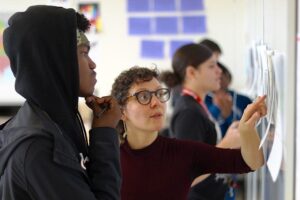 Nataliya Braginsky is a high school history and English teacher who has been working in schools since 2007. For the past nine years, she has lived in New Haven and worked at Metropolitan high school where she currently teaches African American and Latinx History. Nataliya is honored to have been named the 2021 National History Teacher of the Year by the Gilder Lehrman Institute of American History. In addition to classroom teaching, Nataliya is a teacher-organizer with the Anti-Racist Teaching and Learning Collective. She facilitates workshops in anti-racist curriculum development, culturally relevant pedagogy, and restorative justice practices. Nataliya has published curricula with the Yale-New Haven Teachers Institute, and her education-related writing has appeared in The Washington Post and The Law and Political Economy Project.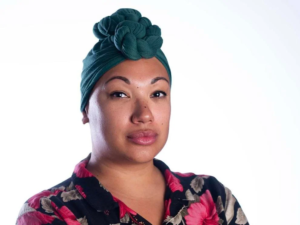 Jasmin Agosto is the education and community outreach manager at the Hartford History Center at Hartford Public Library. Through this position, she infuses her love of Hartford history, with a particular focus on Black, Indigenous, and Latinx communities, and her arts curating background, to develop creative and intergenerational programs and exhibitions. As a public servant through a city's public archive, she actively works with our institutions to support the excavation and telling of our community's stories so that we all see ourselves as agents of history making and change.
E'moni Cotten and Dameon Dillard are Nataliya Braginsky's former students from Metropolitan. They took the African American and Latinx History course and contributed to their public-facing projects.
Steve Harris is a longtime resident of the North End of Hartford, former captain of the Hartford Fire Department, a leading member of the Phoenix Society of Hartford, and a proud board member of the Hartford Public Library.
Lindaluz Carrillo is a Hartford-raised first generation Afro Peruvian artist, graphic designer, and educator. She uses typography, textile patterns, and graffiti elements to tell stories about her and her community's life experiences, histories, and values.
Watch the recording here:
Wednesday, March 30th, 2022
6:00-7:30 pm
Virtual
Free and open to the public
Zoom Link: https://wesleyan.zoom.us/j/99579553931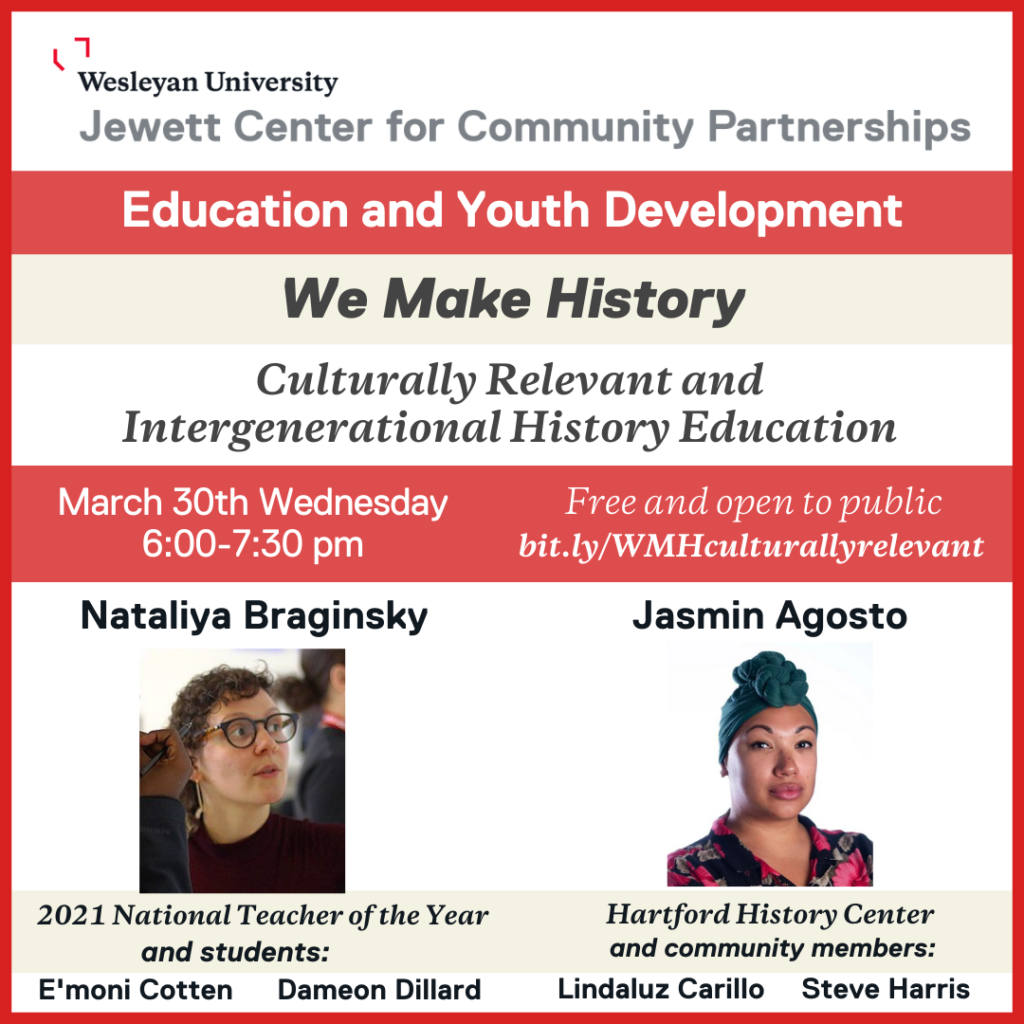 This event is sponsored by the Jewett Center for Community Partnerships, and is part of their Education and Youth Development Focus Area. Learn more about the JCCP's Areas of Focus: https://www.wesleyan.edu/jccp/about/FocusAreas.html