J. Kēhaulani Kauanui will give a talk on "Speaking of Indigenous Politics: Independent Media and the Power of Community Radio."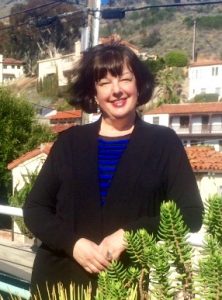 J. Kēhaulani Kauanui is Professor of American Studies and an affiliate faculty member in Anthropology at Wesleyan University, where she teaches courses related to Indigenous sovereignty, settler colonial studies, anarchist history and activism, and critical race and ethnic studies. She is also a radio producer, collaborating on an anarchist politics program, "Anarchy on Air," which broadcasts on WESU (Middletown CT). She earned her Ph.D. in History of Consciousness at the University of California, Santa Cruz, in 2000. After transferring from community college (Irvine Valley) in 1989, she earned her B.A. in Women's Studies at the University of California, Berkeley in 1992.
Kauanui is the author of: Hawaiian Blood: Colonialism and the Politics of Sovereignty and Indigeneity (Duke University Press 2008); Paradoxes of Hawaiian Sovereignty: Land, Sex, and the Colonial Politics of State Nationalism (Duke University Press 2018); and Speaking of Indigenous Politics: Conversations with Activists, Scholars, and Tribal Leaders (University of Minnesota Press 2018), which features select interviews from her public affairs radio show "Indigenous Politics," which aired from 2007-2013.
Wednesday, December 4, 4:30-6:00 pm, Allbritton 311
Free and open to the public

Established in 1939, WESU 88.1 FM is one of the oldest non-commercial radio stations in the United States. 2019 marks the 80th year anniversary for the station and a unique opportunity for the campus and broader community to revisit its history, impact, potential, and import to the socio-political landscape of the 21st century. Throughout WESU's history, there have been two constants: first, without interruption, Wesleyan students have continuously operated the station; and second, broadcasts have been focused on new, under-represented, or non-commercial programming aimed at students and the larger community. This event is part of the WESU 80th Anniversary Events Series.