Each year, the Patricelli Center for Social Entrepreneurship awards $5,000 seed grants to fund the launch or early-stage growth of a project, program, or venture. Holistic Wealth Consulting run by Inayah Bashir '20, Kolbi Bradley '20, Xianna Ortiz '20, Kobe Guilford and Latisha Leaperl '20 was one of this year's winners. This is their third report since receiving funding from the PCSE in March 2020. Read their other reports here and here.
---
Clarifying Our Purpose
Holistic Wealth LLC provides personalized wellness services that inspire community and self healing. We encourage the development of sustainable wellness traditions by sharing holistic perspectives of wealth and wellbeing. It is our hope that HWC services contribute to a healed world filled with honest communities and healthy individuals.*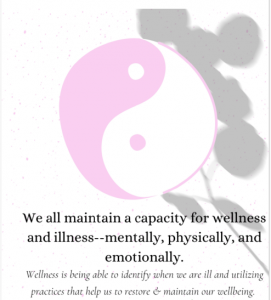 Uncovering Our Value
We create culturally responsive curricula that speaks to the communication style of a young audience! Currently, our most served clients are high schoolers and college students. We have developed creative, multimedia programs that successfully engage young students. Topics for each program include (but are not limited to) mindfulness, meditation, death positivity, forgiveness, gratitude, and much more!
Setting Our Intentions
In 2021, Holistic Wealth, LLC will primarily service high school students! According to Pew Research, 70% of teenagers reported that anxiety and depression are major issues in their lives. We want to use our programs and services to equip students with healthy & mindful habits as they embark on their journeys of self discovery.
For the Fall 2020 semester, HWC collaborated with Ujamaa (Wesleyan's Black Student Union) to create a solidarity circle that addressed emotional, spiritual, mental, and physical hygiene in relation to the Black experience! Students were able to discuss and explore the historical implications of wellness practices that exist within the Black community. This programming was adapted from the Black Women/Men Solidarity Circle that focused on love & it has helped us to evolve our culturally responsive programming for Black clients.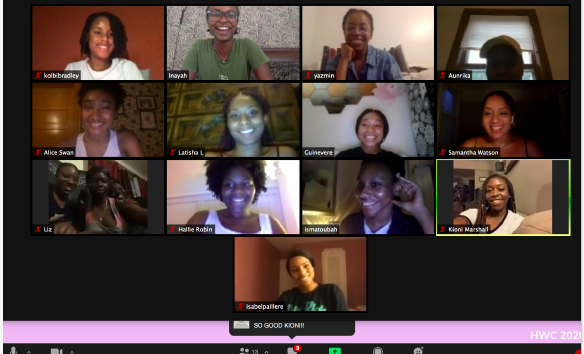 Beginning in Fall 2020, HWC has been hosting a consultation roundtable for the young women of HomeWorks. "HomeWorks Trenton is a community-based, after-school residential program providing academic and social-emotional enrichment activities to supplement the public school system, to empower women, and to build community leaders." HWC is working with the young women of HomeWorks to evaluate and reflect on methods of integrating mindfulness practices within their lives and communities. We will continue our programming with HomeWorks throughout 2021.
Beginning in 2021, HWC will be building out a curriculum for Seton Hall University's Upward Bound G.O.S.S.I.P. (GIRLS.ONLY.SHARING.STORIES.IN.PRIVATE) program. We are excited to embark on this partnership, especially as we continue to develop culturally specific wellness programming for our clients who identify as women of color.