Net neutrality is a central issue of freedom of speech and access on the Internet. If you've ever streamed movies, TV, or sports games on your computer, then net neutrality is something important to you!
In February 2015, the FCC voted to uphold Net Neutrality and forbade Internet providers from charging some users to access "fast lanes" while forcing others into "slow lanes." This was the single-most important issue surrounding the Internet, and the most important decision made by the FCC about the Internet, of the past decade.
Learn more about what net neutrality means in this Q&A with Sir Tim Berners-Lee (inventor of the world wide web), and by attending this panel with some fascinating guest speakers: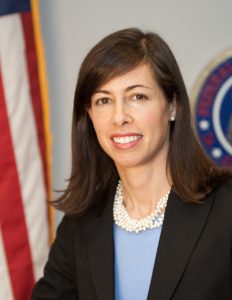 Jessica Rosenworcel was nominated for a seat on the Federal Communications Commission by President Barack Obama and on May 7, 2012 was confirmed unanimously by the United States Senate.
Prior to joining the agency, Commissioner Rosenworcel served as Senior Communications Counsel for the United States Senate Committee on Commerce, Science, and Transportation, under the leadership of Senator John D. Rockefeller IV. She previously served in the same role on the Committee under the leadership of Senator Daniel K. Inouye. In this position, she was responsible for legislation, hearings, and policy development involving a wide range of communications issues, including spectrum auctions, public safety, broadband deployment and adoption, universal service, video programming, satellite television, local radio, and digital television transition.
Before joining the staff of the Committee, she served as Legal Advisor to former FCC Commissioner Michael J. Copps. She also served at the agency as Legal Counsel to the Chief of the Wireline Competition Bureau and as an Attorney-Advisor in the Wireline Competition Bureau.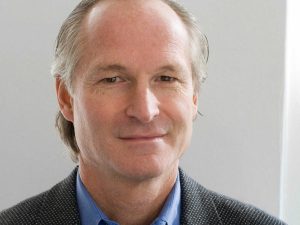 Brad Burnham is a managing partner at Union Square Ventures. He started working in information technology with AT&T in 1979. Brad spun Echo Logic out of Bell Laboratories in 1989 and joined AT&T Ventures in 1993. Brad co-founded TACODA in 2001 before joining Fred to create Union Square Ventures in 2003. Brad majored in political science at Wesleyan University.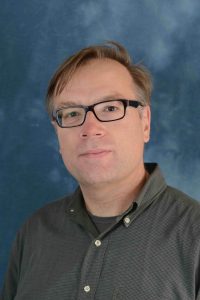 Professor Hogendorn studies the economics of infrastructure industries, especially telecommunications and the Internet. He teaches classes at Wesleyan in industrial organization, the economics of technology, and microeconomic theory.
My primary research interest is the development of formal tools for reasoning about complexity of higher-order languages. One aspect of this is the extraction of cost information for higher-order programs from source code. My current work on this area focuses on the extraction of recurrences from programs, most recently focusing on functional languages with support for a wide variety of inductive datatypes with user-defined notions of size. A long-term goal is the development of a system that permits the extraction of recurrences into a proof assistant environment, wherein the user can reason about those recurrences in order to ultimately provide certified bounds on the execution cost of the source program.
November 10, 7 pm, PAC 001
Free and open to the public