Unpacking Inequality, Democracy and Economic Elites
The most popular theoretical models in political economy assume democracy as antithetical to the interests of economic elites, and more so in contexts of high-income inequality. Contrasting such thought, unequal yet durable democracies seem to multiply worldwide. Given that high inequality implies greater power in the hands of the elites, why would they comply with democracy in such cases? In this presentation, Matias López will outline the main theories of democratization given inequality and expose why they failed to predict the emergence of durable unequal democracies. Lopez will then present a new approach based on the concept of state segmentation of civil rights and on its effect in economic elites' preferences regarding democracy.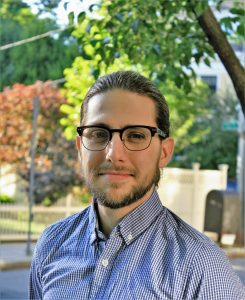 Matias López is a Ph.D. candidate in Political Science at the Pontificia Universidad Católica de Chile, and currently a visiting fellow at the Weatherhead Center for International Affairs at Harvard University. His research addresses the causes of democratic stability in contexts of high inequality, the role of the state in perpetuating inequalities, and elites' attitudes toward the poor.
Wednesday, November 8, 4:30 pm, PAC 001
Free and open to the public
The Right Now! Series presents lectures, workshops, and other events responding to breaking issues in public life, bringing together academic and nonacademic speakers and audiences to consider ideas and events that are of pressing importance.
Sponsored by the Allbritton Center for the Study of Public Life